Joe has a lot of reasons to be happy. About a billion of them, in fact.
You see,  Joe's rich. Really, really rich. He's got his own bowling alley, his own cinema, even his own butler who is also an orang-utan. He's the wealthiest twelve-year-old in the land.
Yes,  Joe has absolutely everything he could possibly want. But there's just one thing he really needs: a friend…
Illustrated by the award-winning Tony Ross.
Billionaire Boy is available now in hardback, audio download and ebook.
UK:
Find Your Local Bookshop, or buy online at:
HarperCollins UK | Waterstones | Amazon UK  | WH Smith | Tesco
Australia:
HarperCollins AUS | Dymocks | Boomerang Books | Booktopia | BookWorld
New Zealand:
Canada:
South Africa: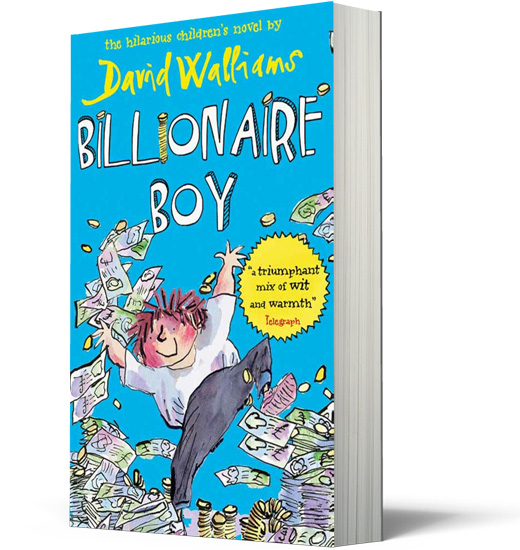 Critical Acclaim
"The funniest book that my 8-year-old has ever read in his life, ever"

The Telegraph

"I started reading this book yesterday evening and I've just finished it (one day later)"

Oliver, aged 8

"In the words of my 11-year-old son: This is the best book I've ever read!"

Express

"It's a brilliant page turner, and it's packed full of fun jokes"

Emily, aged 10
Listen to an extract from Billionaire Boy below, hilariously read by David Walliams!