Schoolzone
Teachers! Roll up, roll up, get your downloadable lesson plans and resources here!
If you're looking for some exciting teaching resources for your school, then you've definitely come to the right place! Below, you will find a treasure trove of fantastic things for your children to do in class, all inspired by David Walliams' tremendous tales.
Is your school joining the Walliams Week celebrations?
This June, we're celebrating a decade of David Walliams' children's books with a jam-packed Walliams Week! There will be games, competitions, quizzes and so much more, plus the opportunity to win the ULTIMATE David Walliams birthday party for your school! Click the image to find out more.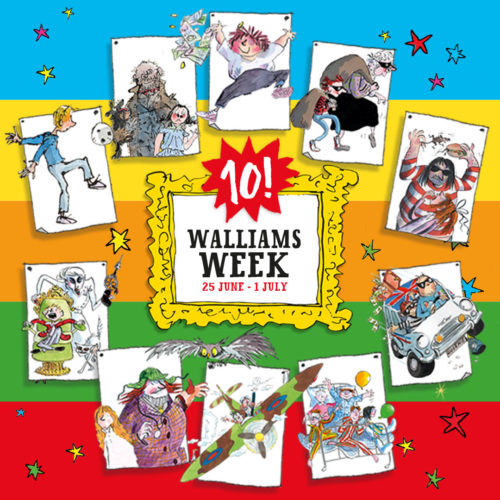 Sign up to the World of Walliams Teachers Newsletter
Sign up to The World of David Walliams today and we'll ensure you're the first to hear the latest Walliams news, including upcoming events, special offers and school discounts.
You'll also gain access to a wealth of teaching resources and activities, including downloads, classroom challenges and an exclusive look behind the Walliams scenes.