Mr Stink stank. He also stunk. And if it was correct English to say he stinked, then he stinked as well…
It all starts when Chloe makes friends with Mr Stink, the local tramp. Yes, he smells a bit. But when it looks like he might be driven out of town, Chloe decides to hide him in the garden shed.
Now Chloe's got to make sure no one finds out her secret. And speaking of secrets, there just might be more to Mr Stink than meets the eye… or the nose.
Touching, twisted, and very funny. Brilliantly illustrated by the much-beloved Sir Quentin Blake.
Did you know that Mr Stink was translated into Scots and is titled Mr Mingin?
Mr Stink is available now in paperback, hardback, audio download and ebook.
UK:
Find Your Local Bookshop, or buy online at:
HarperCollins UK | Waterstones | Amazon UK  | WH Smith | Tesco
Australia:
HarperCollins AUS | Dymocks | Boomerang Books | Booktopia | BookWorld
New Zealand:
Canada:
South Africa: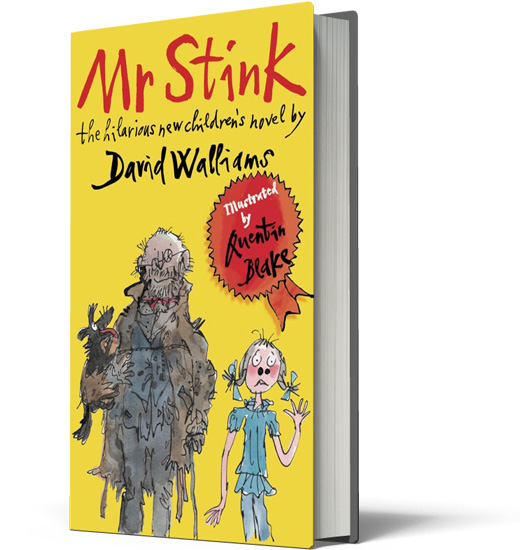 Critical Acclaim
"A wonderful tale…comic genius"

Edinburgh Evening News

"It really lets you see and understand what people all over the world are going through. You need to read it"

Deborah, aged 12

"A delight from start to finish... a new Roald Dahl"

The Times

"The book was such a page turner"

Isaac, aged 8
Watch a trailer for Mr Stink below!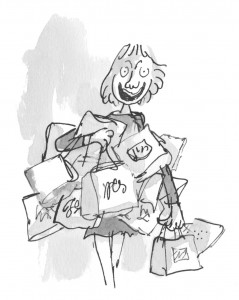 Listen to an extract of Mr Stink below – hilarious read by David Wallims and Matt Lucas