This is the story of a little girl called Zoe. Things are not looking good for Zoe. Her stepmother Sheila is so lazy she gets Zoe to pick her nose for her. The school bully Tina Trotts makes her life a misery – mainly by flobbing on her head. And now the evil Burt from Burt's Burgers is after her pet rat! And guess what he wants to do with it?
The clue is in the title…
This screamingly funny Number One bestseller is not to be missed!
Illustrated by the award-winning Tony Ross.
Ratburger is available now in paperback, hardback, audio download and ebook.
UK:
Find Your Local Bookshop, or buy online at:
HarperCollins UK | Waterstones | Amazon UK  | WH Smith | Tesco | Sainsbury
Australia:
HarperCollins AUS | Dymocks | Boomerang Books | Booktopia | BookWorld
New Zealand:
Canada:
South Africa: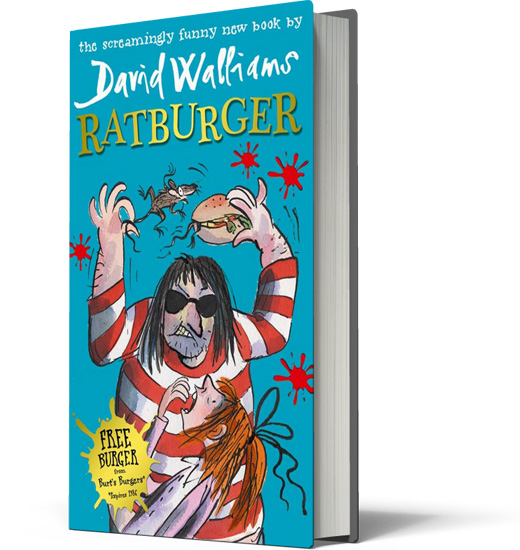 Critical Acclaim
"Another triumph for David Walliams"

The Sun

"I loved Ratburger"

Nyah, aged 10

"A new Roald Dahl"

The Times

"Read this book"

Isabelle, aged 10
Watch the highlights from David's Ratburger premiere below!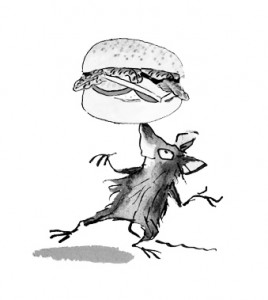 Listen to an extract from Ratburger below, hilariously read by David Walliams!