Ben is bored beyond belief after he is made to stay at his grandma's house. She's the boringest grandma ever: all she wants to do is play Scrabble and eat cabbage soup. But there are two things Ben doesn't know about his grandma.
1) She was once an international jewel thief.
2) All her life, she has been plotting to steal the Crown Jewels, and now she needs Ben's help…
A hilarious and heartfelt story of old age, adventure, stolen jewels and swimming the Thames, and another Number One bestseller.
Illustrated by the award-winning Tony Ross.
Gangsta Granny is also the most reprinted David Walliams book in Australia? They love it down under!
Did you know that Gangsta Granny has been published in the most languages – 41 in total?!
Gangsta Granny is available now in paperback, hardback, audio download and ebook.
UK:
Find Your Local Bookshop, or buy online at:
HarperCollins UK | Waterstones | Amazon UK  | WH Smith | Tesco | Sainsbury
Australia:
HarperCollins AUS | Dymocks | Boomerang Books | Booktopia | BookWorld
New Zealand:
Canada:
South Africa: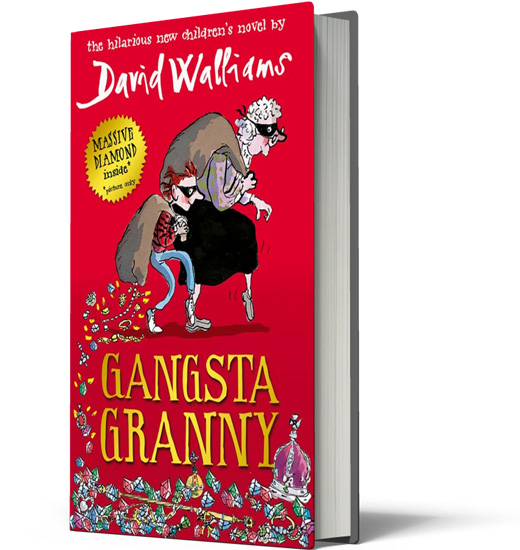 Critical Acclaim
"Anyone who thinks that all grannies do is wear mauve and play Scrabble will laugh out loud"

Telegraph

"It's hilarious and will make you cry. David Walliams hits a high note"

Patrick, Guardian For Kids Review

"Continues the irreverent and humorous tradition that Roald Dahl forged"

Courier Mail, Australia

"Bottom line: best book ever written for kids. LOVED IT"

Reader, aged 11
Watch a trailer for Gangsta Granny below!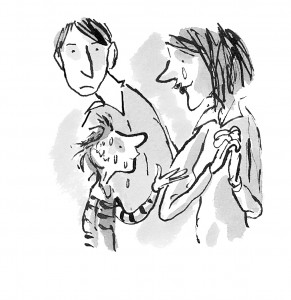 Listen to an extract of Gangsta Granny below, hilariously read by David Walliams!