Many years ago Grandpa was a World War II flying ace. But when he is sent to old folk's home Twilight Towers - run by sinister Matron Swine - it's up to Grandpa and his grandson, Jack, to plot a daring escape. Little do they know the wicked matron is onto them...
In his old age Grandpa has become confused. He believes he is back in World War II when he was an RAF Spitfore pilot. Only one person can understand him: his grandson Jack. Together, they embark on the adventure of their lives.
Illustrated by the award-winning Tony Ross.
Grandpa's Great Escape is available now in hardback, paperback, audio download and ebook.
UK:
Find Your Local Bookshop, or buy online at:
HarperCollins UK | Waterstones | Amazon UK  | WH Smith | Tesco | Foyles
Australia:
HarperCollins AUS | Dymocks | Boomerang Books | Booktopia | BookWorld
New Zealand:
Canada:
South Africa: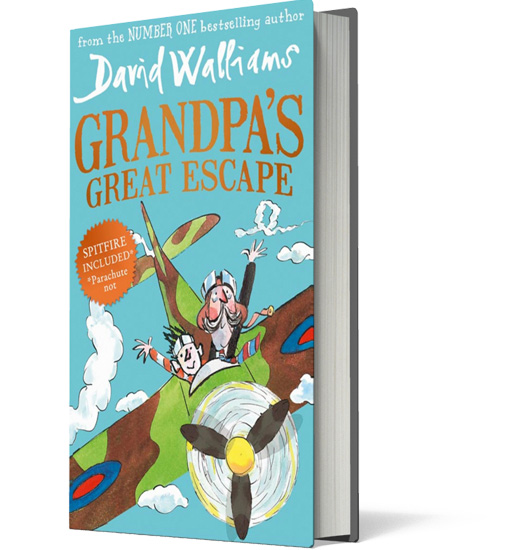 Critical Acclaim
"Walliams is a natural wit"

Evening Standard

"The story is very believable and it is funny and quite sad too"

Joshiey

"A book that deserves its place at the top of the charts"

Andrea Reece, Lovereading

"5 stars"

Isabella
Coming soon….an extract from Grandpa's Great Escape. Watch this space!